The Alpine Cup is our signature event, hosted in Leoben, Austria. It is a four day event that includes both singles and team 40K tournaments.
The Alpine Cup
Singles Event: April 13 Thursday – 14 Friday 2023
*160 Players 200 Players!
*5 Rounds
Team Event: April 15 Saturday – 16 Sunday 2023
*32 Teams 40 TEAMS! 42 TEAMS!!
*5 Player Teams
*5 Rounds
Details about accomodation and lunch options we provide can be found here.
https://thealpinecup.com/venue-2023/
Reserve your spot from the Alpine Store here;
Additional information regarding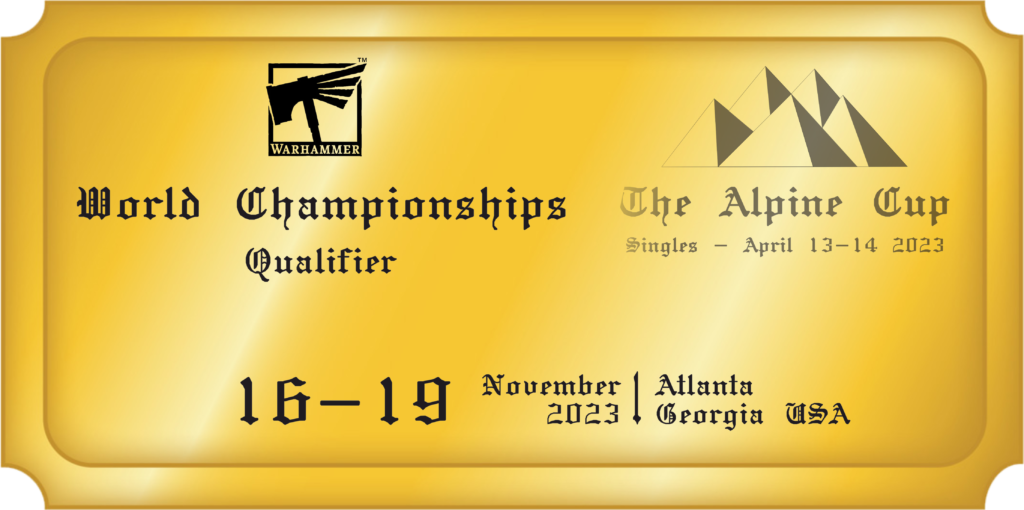 Attendance Policy
Any attendance rights and services purchased is refundable within 30 days of purchase and/or up to 45 days to the event. If requested, the funds can be transfered to the next Alpine Cup event. This refund is subject to a 10% administration fee.
If more than 30 days have passed from purchase date or within 45 days of the event, the attendee will either be offered a transfer of their purchase to the next Alpine Cup event or refunded 50% of their payment. This refund might take up to 45 days to process.
For third party services (hotels and food) refunds are only available within 7 days of purchase and if before 30 days from the event.